About Vicki Forman
Why we started the Yoga 4 Man Videos
You are in the right place if…
You might be experiencing limited range of motion, low back and upper body aches, anxiety and stress.
You might be frustrated with being overweight and unable to participate in fun activities with your friends and family
You're worried that if you keep going down this unhealthy path that your body will pay the price with medical bills and shorten your longevity of life.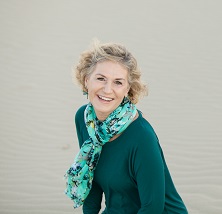 I created Yoga 4 Man videos because …..
I want to share my story and help others that may be experiencing the same problems like I did.
For many years, I was trying to be a super mom, the highly professional person at work and perfect wife.
After working 50 to 60 hours per week, I had a total break down of my body and was experiencing anxiety and stress.
My body was throwing in the towel.  I had knee surgery, carpal tunnel, back problems and was over weight.
I had never felt so helpless in my life.
My Story…that might be yours!
There is a connection with your birth name and how your name reflects your life's journey. My birth name, Victoria means victory or victorious. As a child, I had this driving force to succeed. I knew in my life, I would struggle through many attempts and failures. School was always challenging for me, but I kept pushing my way through high school, and on to graduating from college. I spent more than 30 years in the field of Information Systems.   The Information Systems field was certainly a far cry from my calling, but at the time it provided for my family a decent living.  The work was really stressful and challenging since technology is always changing at a rapid pace.
The back-end story to all of this is that while I worked as a System Administrator,  I was also teaching Yoga after hours.  Yoga was an important aspect of my life.  While the daily work was stressful, I was able to calm myself down and find clarity with difficult situations with Yoga.  It allowed me to take the intense situations in the work place and draw them back with a positive perspective.
I was teaching Yoga classes during my lunch hour and directly after work.  My poor husband thought I was insane, but he knew Yoga made me calm and less crazy.  My Yoga practice came at a time when I desperately needed help.  My body was breaking down from the wear and tear of my job and the hectic pace of being a working mother.  My anxiety was taking its toll on me mentally and physically.  My anxiety and stress levels where at an all time high.  Stress related injuries like carpal tunnel, lower back issues and being overweight was overbearing. I was in fear of losing my job because of the ever growing pain and debilitation of my carpal tunnel and tendonitis. Surgery was the next step, but I was unwilling to go there.  I decided to seek different ways to heal my body and my anxious mind. With a combination of therapies, like massage therapy, physical therapy and yoga, I was able to heal my arms and back.
I became a certified Yoga teacher in 2000.  Unlike most people, I started my Yoga practice very late in life.  My children were in junior high and high school.  Unlike most Yoga teachers who are naturally flexible, I was born with little flexibility and was pretty stiff. My Yoga practice helped me increase my flexibility, but it took time. I have never been slim or slender.  In fact I am rather short and stocky. We all have our starting points, and I believe that we need to do the best we can to take care of our bodies.
My determination of becoming a Yoga teacher was strong.  My first yoga master was very surprised to see me return for my next level of training.  He told me that he didn't think I was going to make it.  But, I knew in my heart that I was getting better both physically and mentally every day.  I found myself smiling all throughout my Yoga practice.  I felt relaxed and happy even after teaching a Yoga class.  I realized that I was changing slowly in my thoughts and in my body.
One day, one of m coworkers suggested that I tape my Yoga classes and put it on cable TV.  My Yoga students were happy about my 30 minute Yoga show.  With the success of the Yoga Stretch & Strength program, I decided to take it to the next level and put it on YouTube.  My yoga videos were one of the first to be uploaded onto Youtube.  There was just a handful of us in 2000, and it was fun to read the comments from people all over the world.  At first, I was just selling my Yoga DVDs – made on the computer.  But that became tedious and not always resulting in the best product for the clients.  It has been a uphill battle to get my Yoga videos on the digital platform.  I have finally gotten here, but as with my yoga practice, it took time, and many attempts.
I know you will enjoy these videos, because they have come from my experience of teaching thousands of new Yoga and Baby Boomer students.  You will see more videos coming online in the next few months, so please come back and check it out. Thanks for hanging in here with me… I am eternally grateful.
Namaste
~ Vicki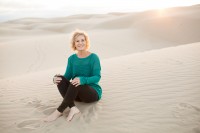 About Vicki Forman
Founder of Yoga 4 Man Videos
Vicki Forman is a certified Yoga Alliance 200 E-RYT Yoga instructor through Yoga Fit. She holds an advanced certification Yoga Alliance E-RYT500 in Integrative Yoga Therapy from Kripalu Center for Yoga and Health in Massachusetts. She has taught Yoga for Health and Pilate's classes for Allan Hancock College for the last eight years. For the last 18 years, Vicki has taught at Walnut Pier Health Spa teaching both Yoga and Mat Pilates.