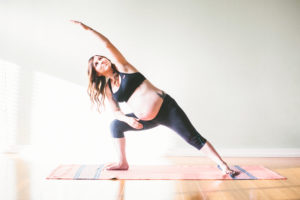 Date: Every Saturday
Time: 11:30am to 12:45pm
Cost: $40
During pregnancy, you want to stay in shape and do what is best for your baby-to-be. Prenatal yoga is a wonderful way to do both.
Whether you are new to yoga or already an experienced practitioner, you can enjoy the benefits of yoga while pregnant.  Yoga classes are a great way to prepare yourself for the birthing process as well as enjoy the company of other pregnant women.  Join us in this great class to help you build strength, peace of mind and calmness for your delivery day.   Please make sure that your doctor gives approval before you practice Yoga during your pregnancy.

Reserve your spot below, space is limited!