DO YOU HAVE CONCERNS ABOUT YOUR HEALTH AND WELL-BEING?
Is your quality of life declining, and reducing the ability to pursue an active lifestyle as you age?
Do you have health concerns and physical problems that limit your freedom?
Can you enjoy leisure time for travel and family activities?
Do you feel anxious, worried, or stressed?
Do you have overuse injuries, which are exacerbated by limited flexibility and strength
If you answered "Yes" to any of those questions above, then private lesson could be the most important step you could take to improve your health.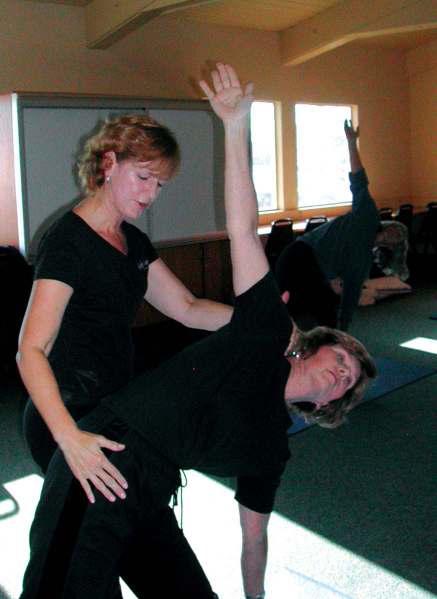 Why should I take a Private Yoga or Pilates Lesson?
To work on specific Yoga Postures or Pilates exercises that are design to improve strength, balance and flexibility.
Help you work with injuries and teach you how to modify poses or exercises so you can safety practice until fully heal.
Private instruction includes all of the tools of Yoga like breathing exercises, meditation & restorative postures.
Private lessons will adapt Yoga poses and Pilates exercises to individual needs and abilities.
In a private session we can design specific Yoga routines to deal with different health issues.
In a private session, you can learn breathing practices to reduce stress and pain.
We offer Private Reformer Sessions too!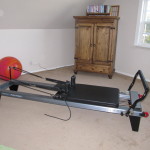 Let's work together for an hour to design a path to better body and quiet mind! Many students come for group classes, while other students decide on private sessions only – it is a personal preference.  Clients that come for therapeutic Yoga or Pilates will plan on a set number of private sessions and then move on to deepen and expand their practice in a Yoga/Pilates class or at home.
24-HOUR CANCELLATION POLICY
We have a 24-hour cancellation policy. If you cannot make your reserved session, you must cancel at least 24 hours in advance or you will be charged the full amount.  This is a courtesy to the instructors who must be paid for the sessions they're scheduled, and to other clients who might want to schedule a session at that time.
Don't wait any longer to take care of your body!
Reserve Your Private Session
Please use the form below to sign up for private instruction and start on the path to wellness.
If you have any additional questions, please call Vicki at (805) 680-6542
or email at Vicki@yogaformankind.com.